Crafting a Better Bedtime
We're on a mission to end sleepless nights, promoting health and wellbeing through software and media.
"Tools for Sleeping Well"
Millions of people listen to our content to help fall asleep naturally. Our diverse portfolio of apps and podcasts delivers sleep audio content accessible to a worldwide audience.
In addition, our audio content helps with insomnia, tinnitus, anxiety, PTSD, bereavement, and colic.
The app that puts you to sleep
The Slumber® app features the most extensive sleep library of stories, meditations, soundscapes, and music specifically designed to quiet the mind and gently guide you to sleep. The techniques we use are recommended by leading sleep organizations like the National Sleep Foundation.
The lifesaver app for sleep
The Deep Sleep Sounds™ app is the number one White Noise app, with a large selection of calming soundscapes professionally recorded and expertly crafted to help promote better sleep.
Originally created to help calm fussy babies and improve their sleep, the Deep Sleep Sounds app proved to be just as effective in assisting adults in falling asleep. It now features an extensive catalog of sleep sounds appropriate for all ages. It even works wonders in helping pets relax.
The Deep Sleep Sounds™ podcast features relaxing sleep sounds, including nature soundscapes, binaural sleep music, and calming white noise. We professionally design and mix each episode to help you relax and fall asleep.
Fall asleep listening to classical works of fiction
Put down your worries from the day and pick up a good book. On The Sleepy Bookshelf™ podcast, join Elizabeth Grace each night as she gently reads classical works such as Alice's Adventures in Wonderland. Get cozy, and before you know it, you'll be fast asleep.
Our vision is to "Improve the health of every single person worldwide through sleep".
Slumber Studios, through its portfolio of brands including Slumber®, Deep Sleep Sounds™, Bedtime Fan™, Slumber Studios™, Get Sleepy®, The Sleepy Bookshelf™, Send Me To Sleep™, and others, provides tailored experiences to meet the varying sleep preferences of people all over the world.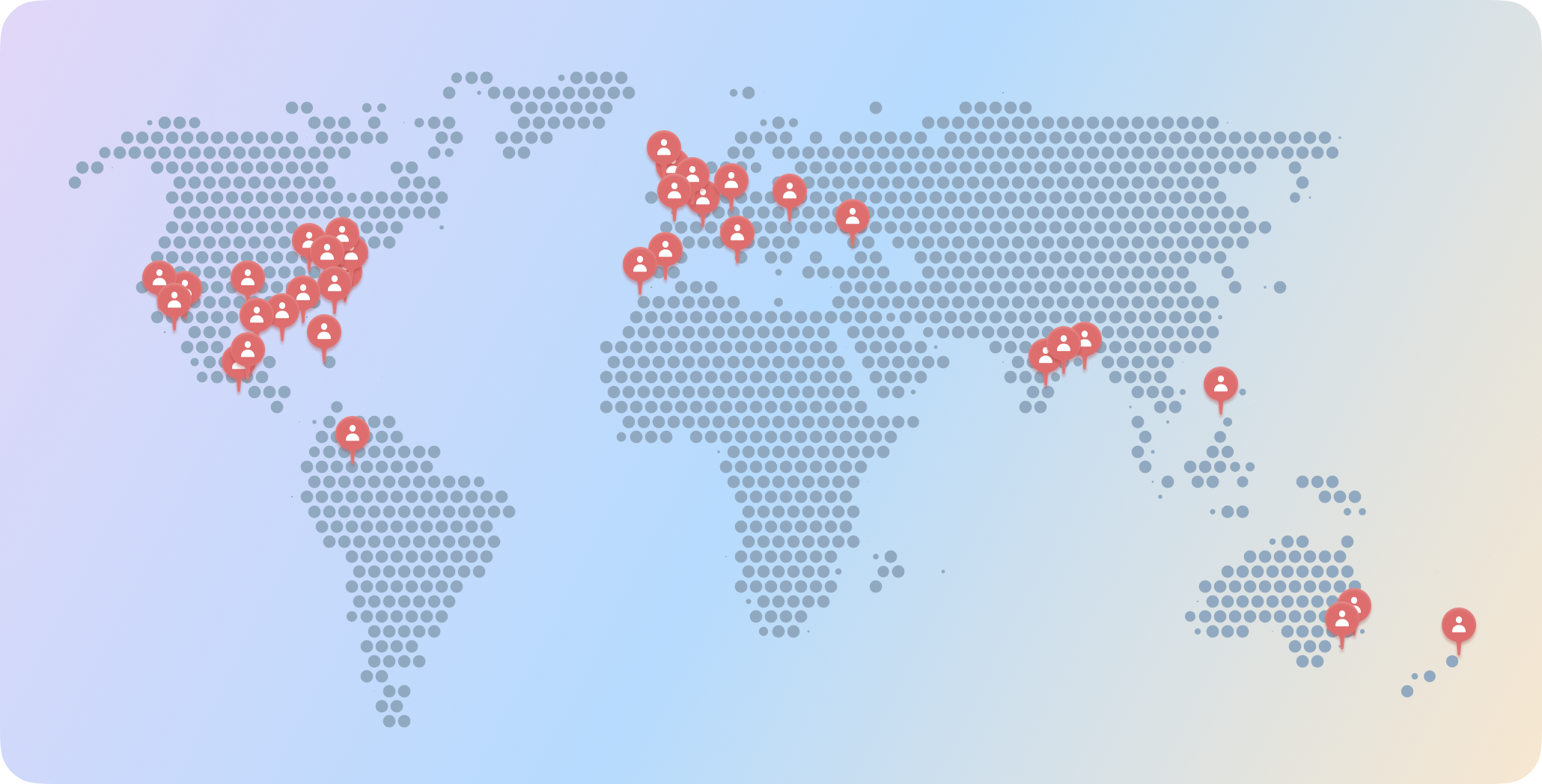 We are a global team founded with a remote-first culture.
We are a small team of highly motivated and skilled individuals. Our team comprises talented writers, voice-over artists, sound engineers, software engineers, quality analysts, designers, product managers, and more.
Slumber Studios helps people worldwide sleep naturally. Our apps have over 10 million downloads, and our podcasts have over 50 million downloads. Our brands have been featured by Apple, Google, The New York Times, The Wall Street Journal, and The Washington Post.
The most frequently used adjective to describe our products is "lifesaver." Join us in achieving our vision of improving people's health through better sleep.